AviClear
The Future of Clear Skin
AviClear is an award-winning laser treatment for acne that could give you clearer skin in just three 30-minute treatment sessions.
Say Goodbye to Acne
With Long-Lasting Results
AviClear uses revolutionary laser technology that targets the source of the oily substance on your skin. After treatment, your skin will produce less oil so that your acne gets better and stays better.
Your Clear Skin Future
Treating Acne Has Never Been Faster, Safer, or Easier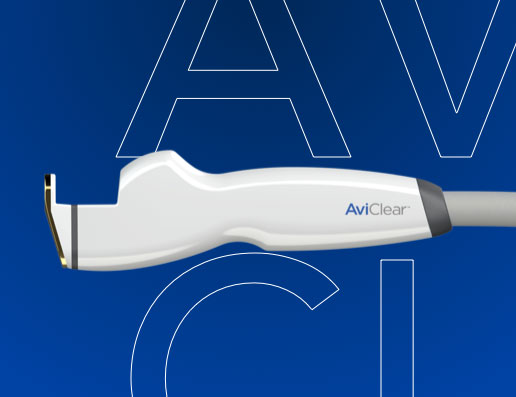 Fast
Significantly eliminates acne in three, quick 30-minute treatment sessions without downtime.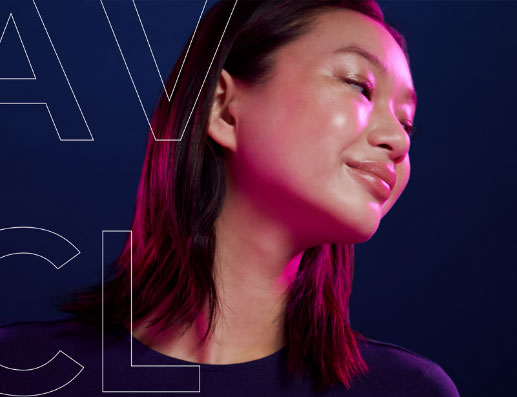 Safe
AviClear is equipped with exclusive AviCool™ sapphire skin cooling and smart sensors to maximize patient comfort and safety and maintain skin's temperature during treatment.2 No unexpected or serious post-treatment effects occurred.3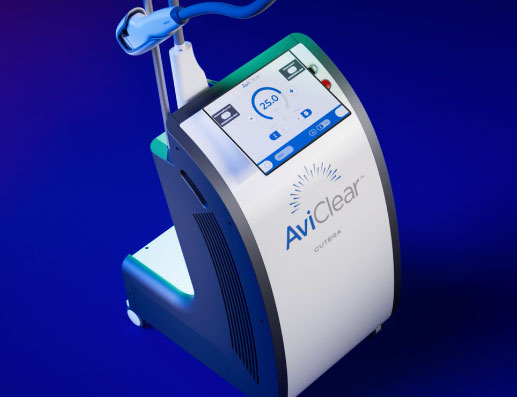 Easy
Featuring an intuitive user interface AviClear is designed for ease of use both for practices.
Sakamoto FH, et al. Selective photothermolysis to target sebaceous glands: theoretical estimation of parameters and preliminary results using a free electron laser. 2012;44(2):175-183.
Comfort level varies by tolerance. There were no instances of drop out reported in the clinical trials.
Data on file. FDA clearance study. Cutera Inc.
Treat Acne at the Source
Reimagining How Acne is Treated
AviClear is the only acne treatment of its kind. Engineered with a revolutionary 1726 nm wavelength for all skin types, it selectively targets and suppresses the sebaceous glands, eliminating acne at the source without the need for prescription medications.
Before & Afters
Results That Last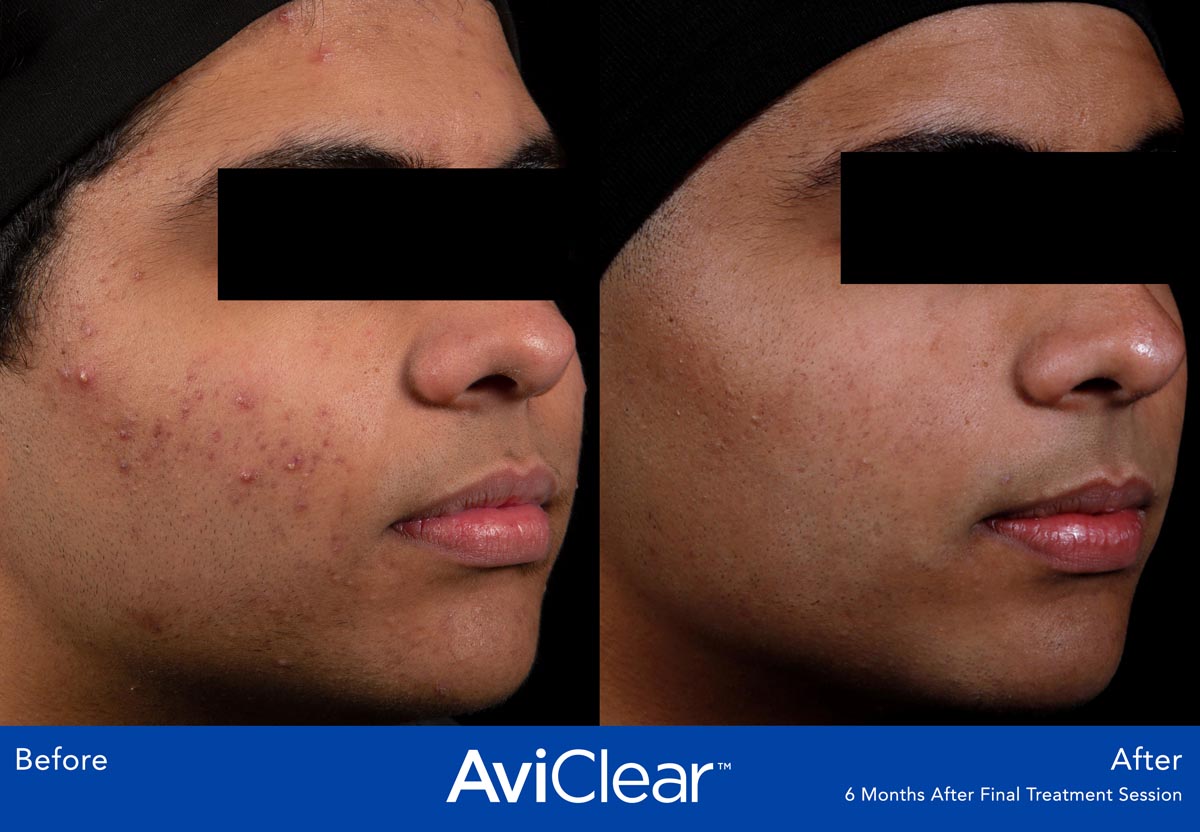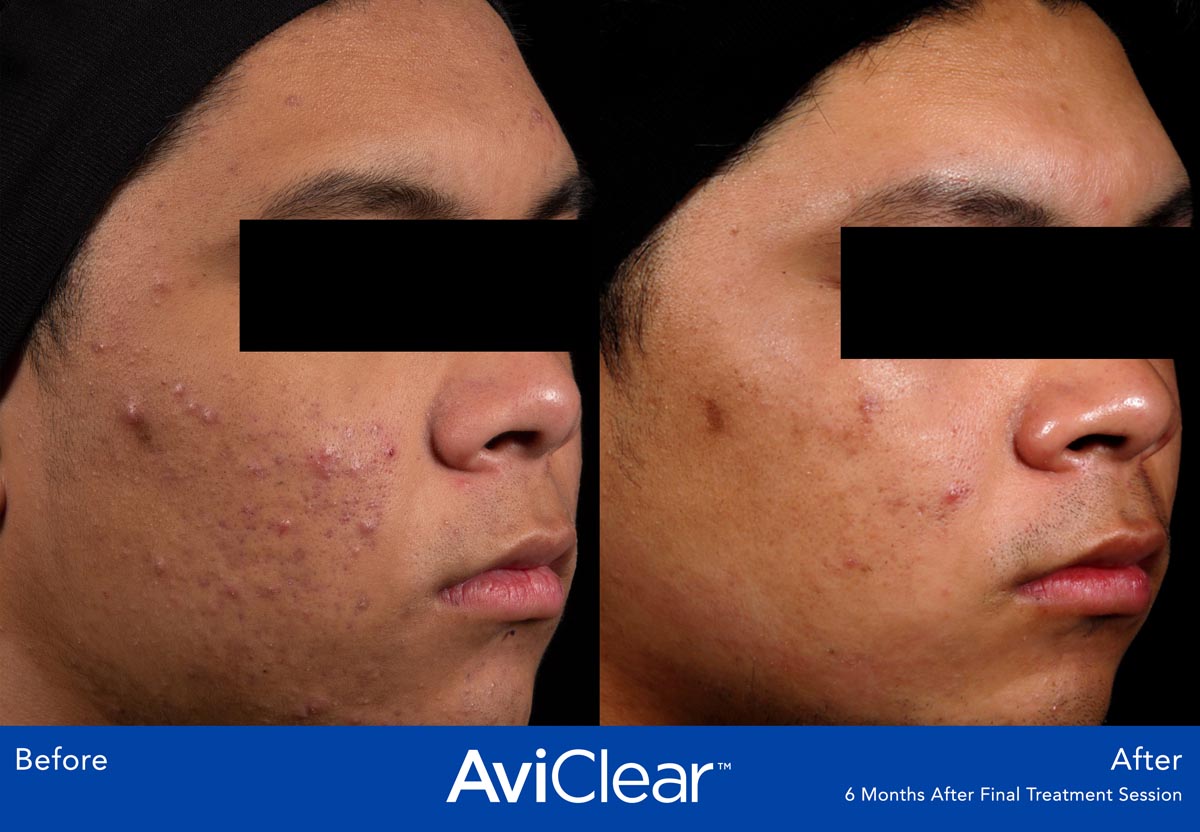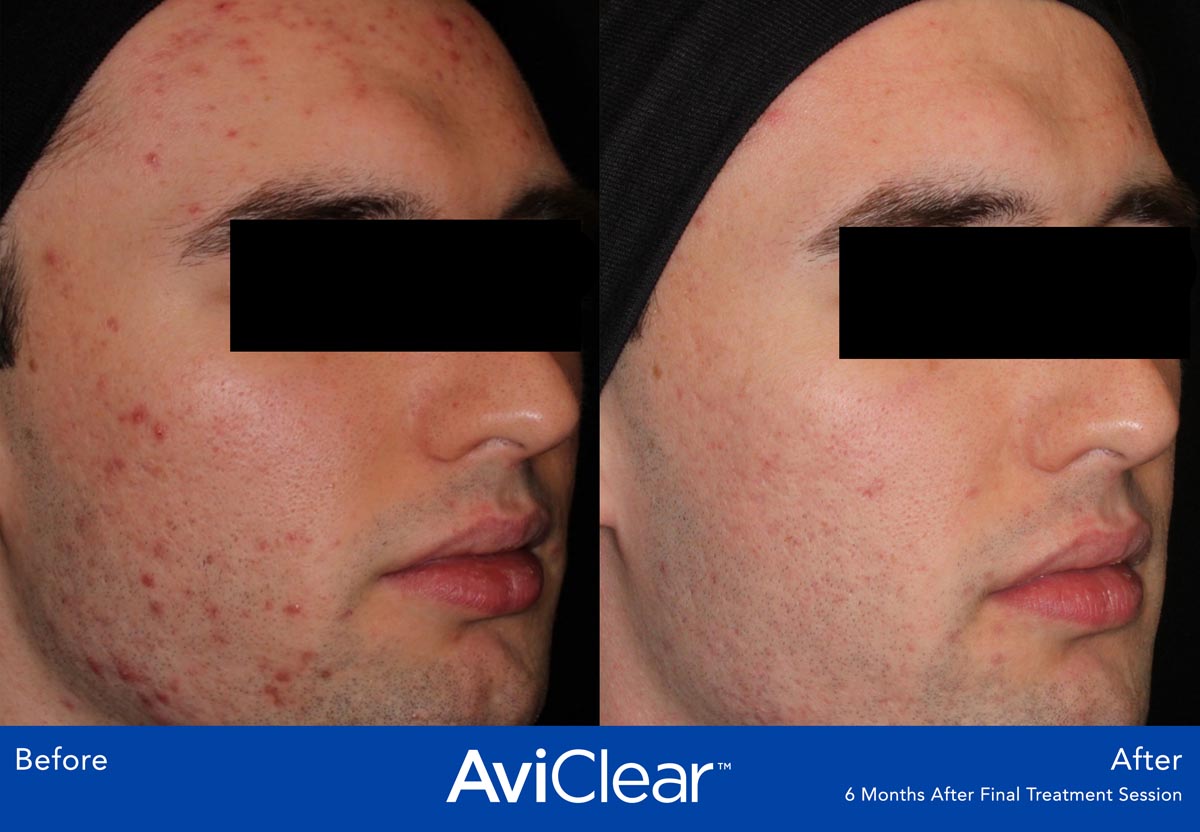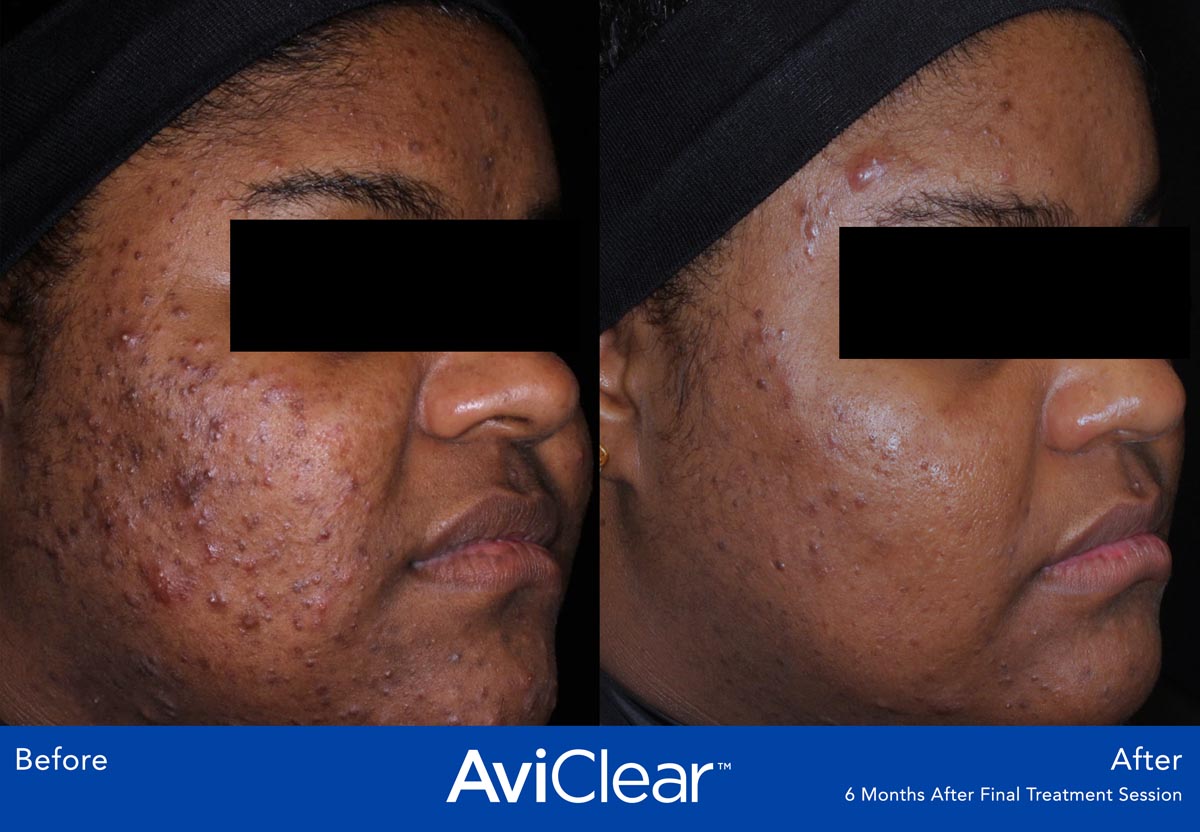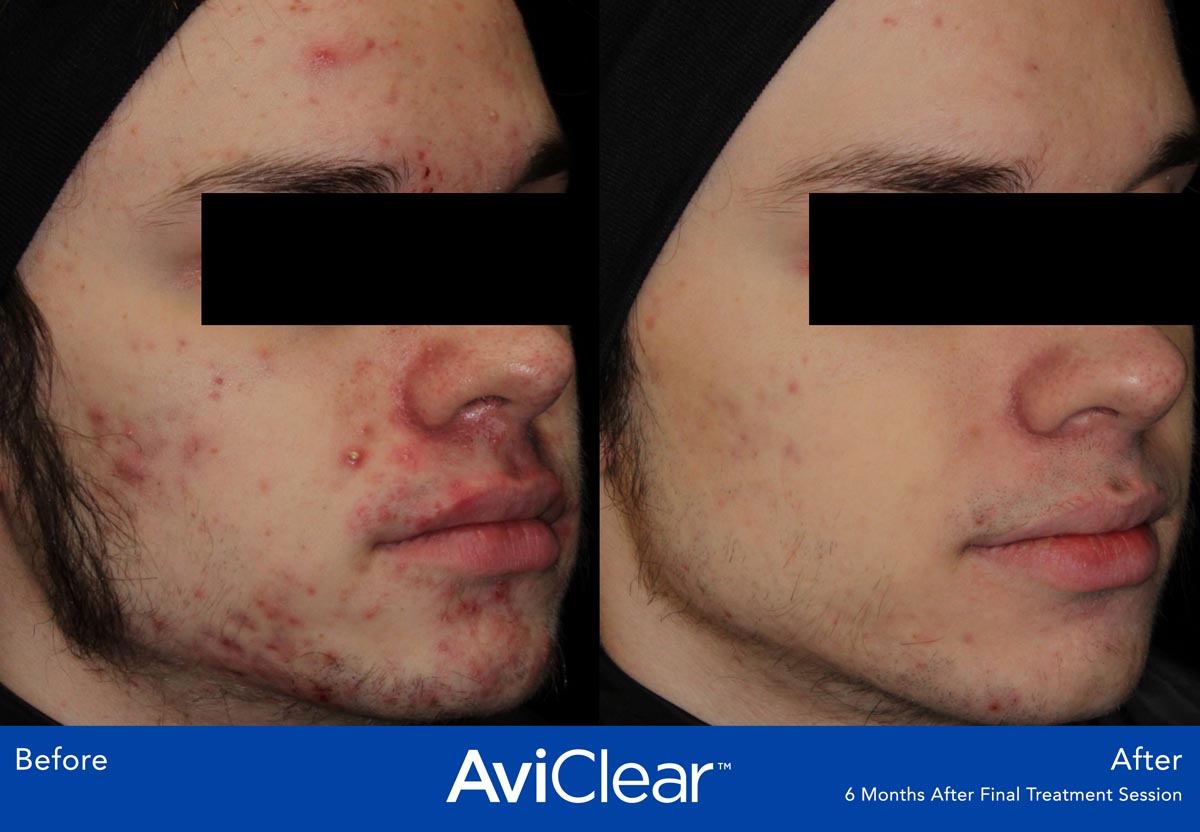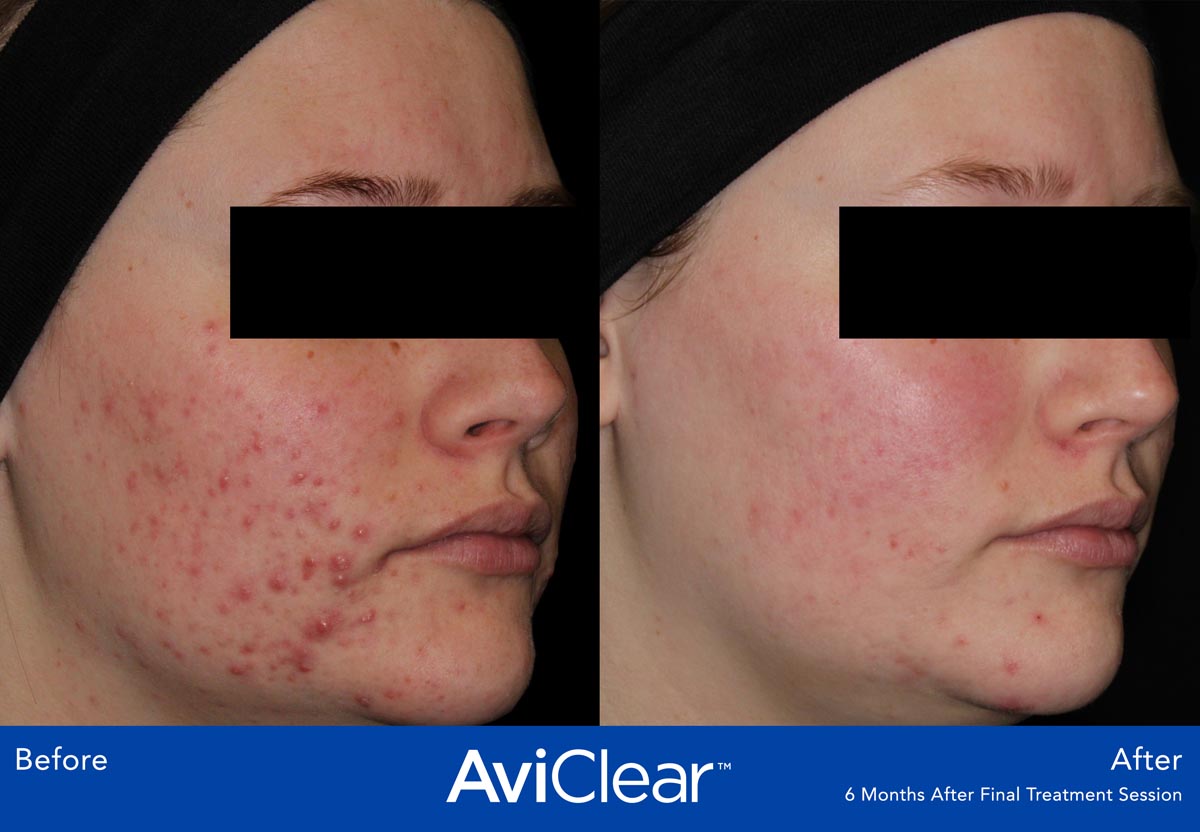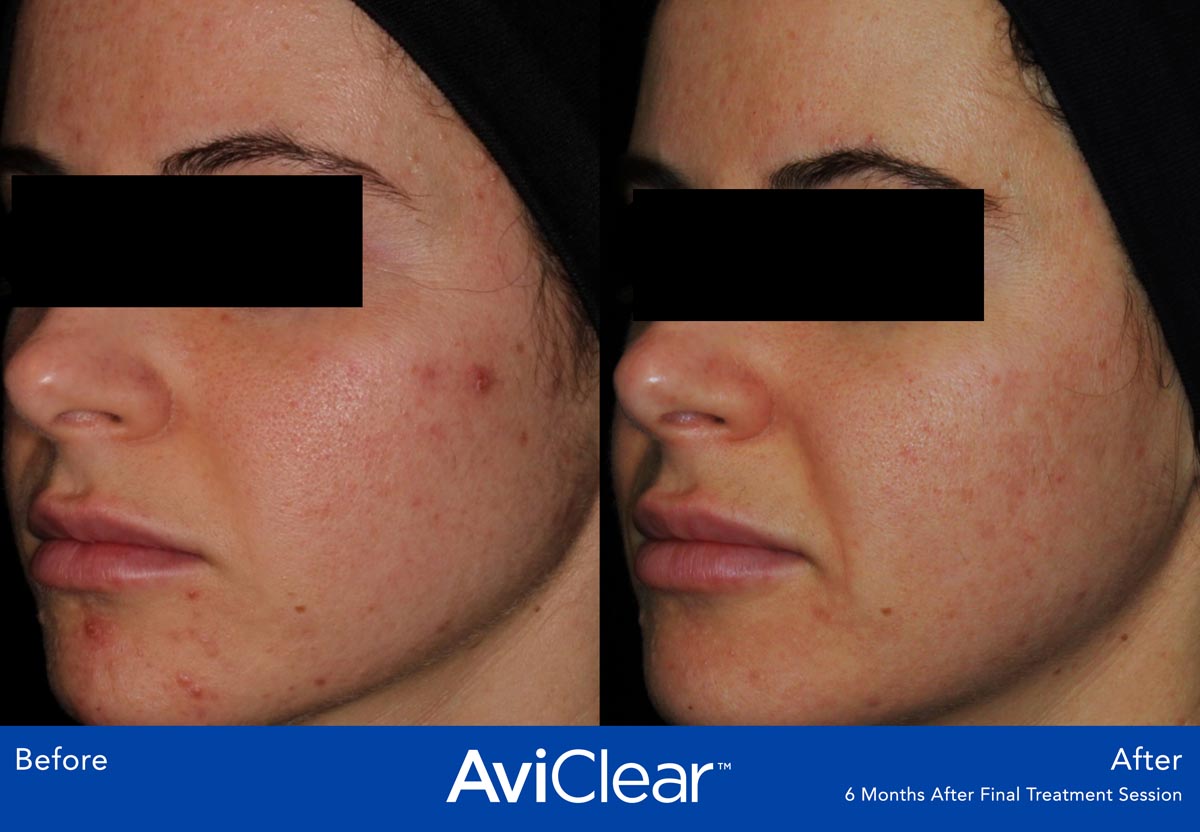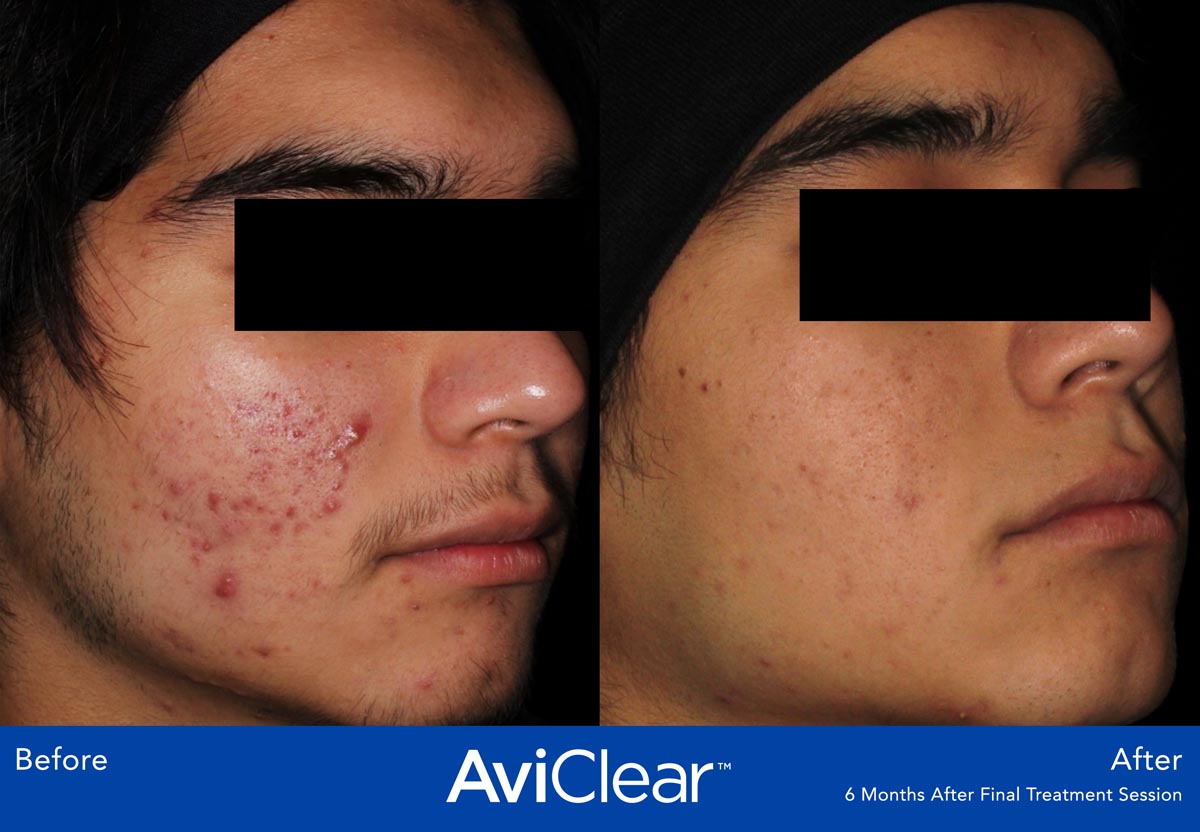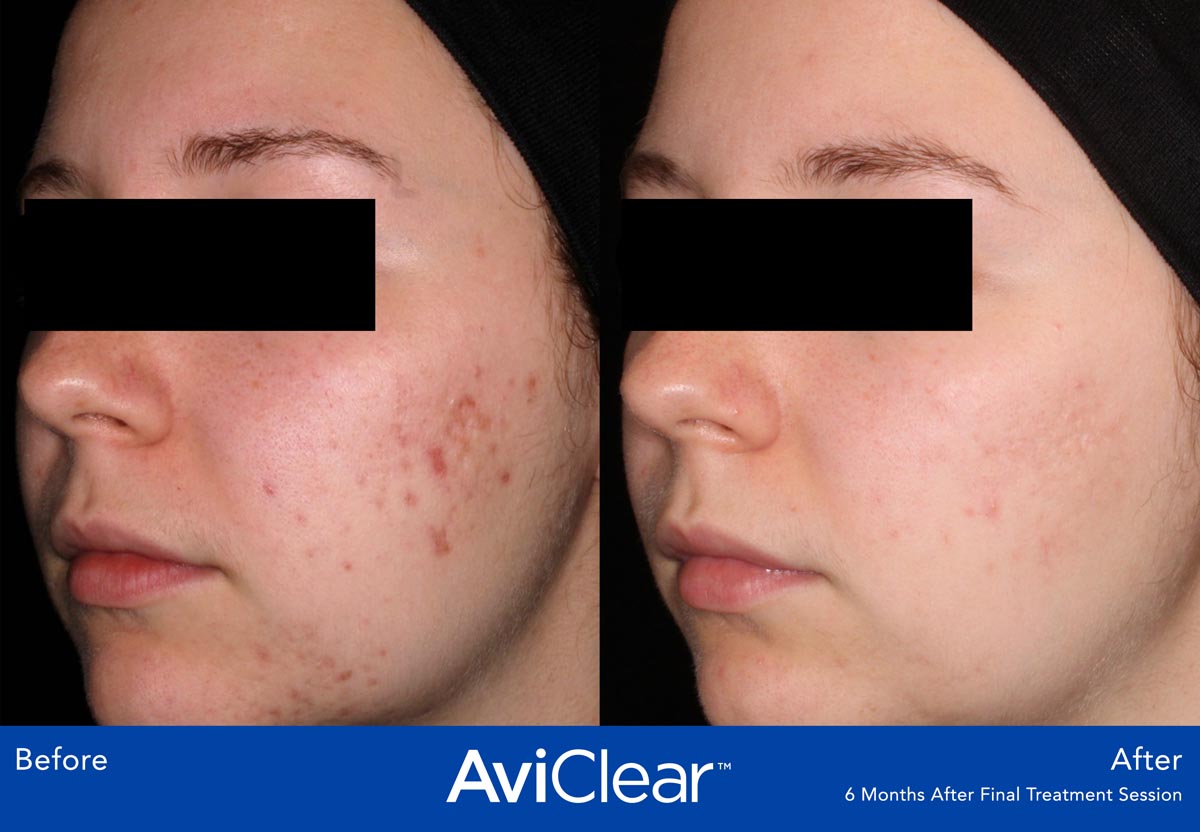 FAQs
Clear Answers to Your Questions
How many treatments are needed?
Just three sessions spaced 4-6 weeks apart.
How does it feel?
AviClear is equipped with exclusive AviCool™ skin cooling and sensory controls that maintain our skin's temperature during treatment for a more comfortable experience. During treatment, you may notice a slight snapping sensation. In clinical studies, patients tolerated the treatment well, without the need for pain mitigation or the need to stop the treatment session.
When can I see results?
87% of patients treated with AviClear saw at least half of their acne resolve at 6 months following treatment. And results may continue to improve with time — even several months after your treatment sessions are finished.
How much does it cost?
AviClear costs $3000 for 3 sessions.